Programmatic Media Buying
Interplay Media's Programmatic Trading team is an extension to your business offering programmatic advertising solutions across the internet.
We are your one-stop solution for all your programmatic marketing needs. From BVOD, to Out of Home, Mobile to Display we combine robust data expertise, creative solutions and use over 30 years of industry experience to ensure we deliver your campaign objectives.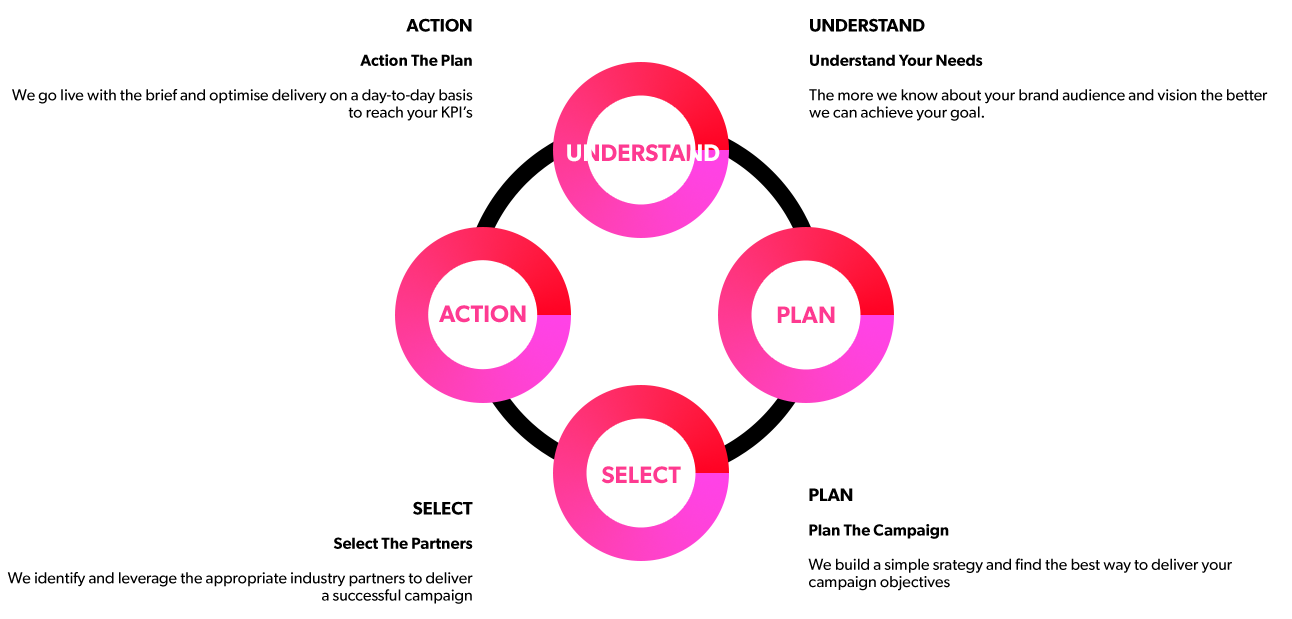 What we offer:
Campaign Marketing Strategy and Objectives
Audience Targeting
Web, Mobile Web & App campaign activations
Broadcast Video on Demand options
Digital Out of Home (DOOH)
YouTube contextual alignment
Data layering
Footfall attribution
In-house creative solutions
Connect SEO and social media marketing activity with programmatic